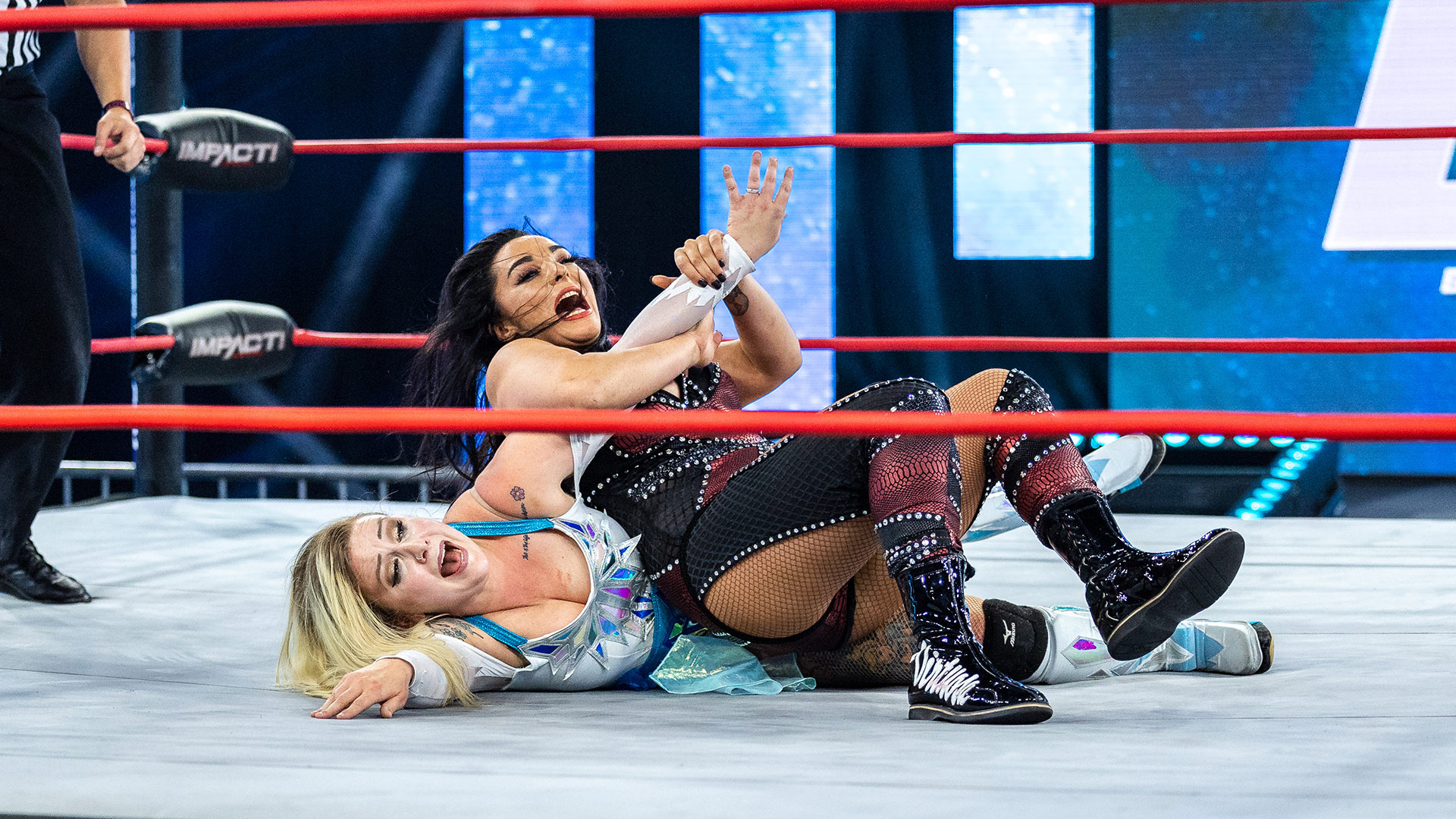 Deonna Purrazzo Remains Dominant With Win Over Kimber Lee on BTI
Earlier tonight on Before the IMPACT, Knockouts Champion Deonna Purrazzo battled Kimber Lee in an exclusive matchup. Last week, Purrazzo brought a violent end to her friendship with Susan when she defeated her on IMPACT! Would Purrazzo be able to do the same to Kimber? IMPACT Wrestling's "Crown Jewel" took "The Virtuosa" to her absolute limit in a back-and-forth contest but somehow, someway, the reigning Knockouts Champion refused to stay down. Kimber was perched on the top rope for her signature Swanton when Purrazzo picked her leg, causing her to collide head-first with the corner turnbuckle. Purrazzo would then lock in Venus De Milo to score yet another impressive victory. The question now becomes, how do you stop Deonna Purrazzo?
Josh Mathews conducted an interview with former Knockouts Tag Team Champion Rachael Ellering to get her take on her recent issues with Jordynne Grace. Ellering believes that they can get things back on track, as does the Pro Wrestling legend that put them together as a team in the first place, Jazz. The situation continues to unfold on IMPACT!
Don't miss another episode of BTI on the road to Slammiversary, next Thursday at 7/6c on AXS TV as Jon Burton, Gia Miller and Josh Mathews get you ready for all things IMPACT!