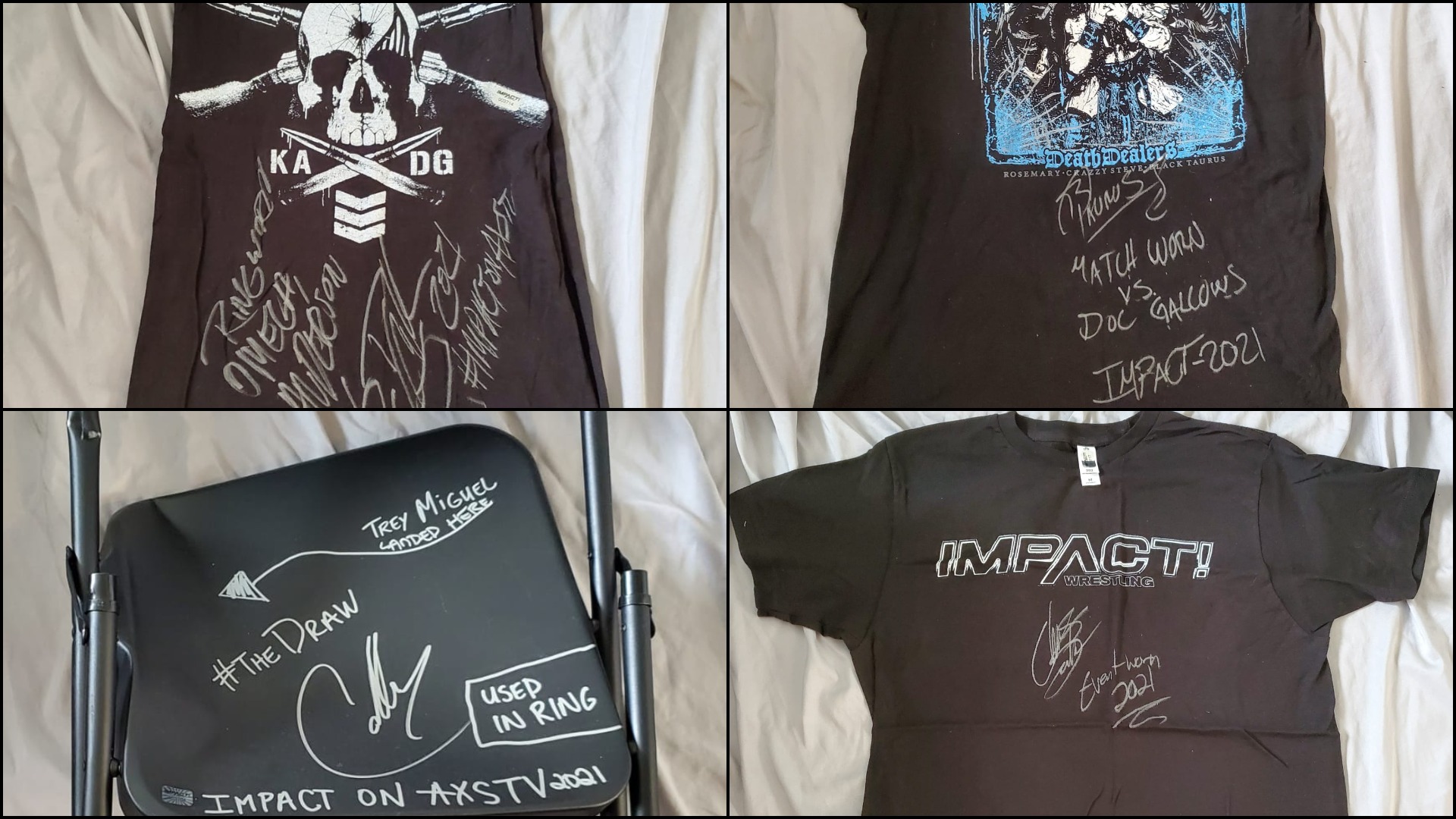 Match-Worn, Autographed T-Shirts & Steel Chair Now Available on eBay
IMPACT Wrestling has 15+ Match-worn & Autographed T-Shirts now available on its eBay store: www.ebay.com/impactwrestling. 
Among the collectible shirts, there are souvenirs from DOC GALLOWS, BLACK TAURUS, RICH SWANN, TREY MIGUEL, CHRIS SABIN, JOSH ALEXANDER, JAKE SOMETHING, and others.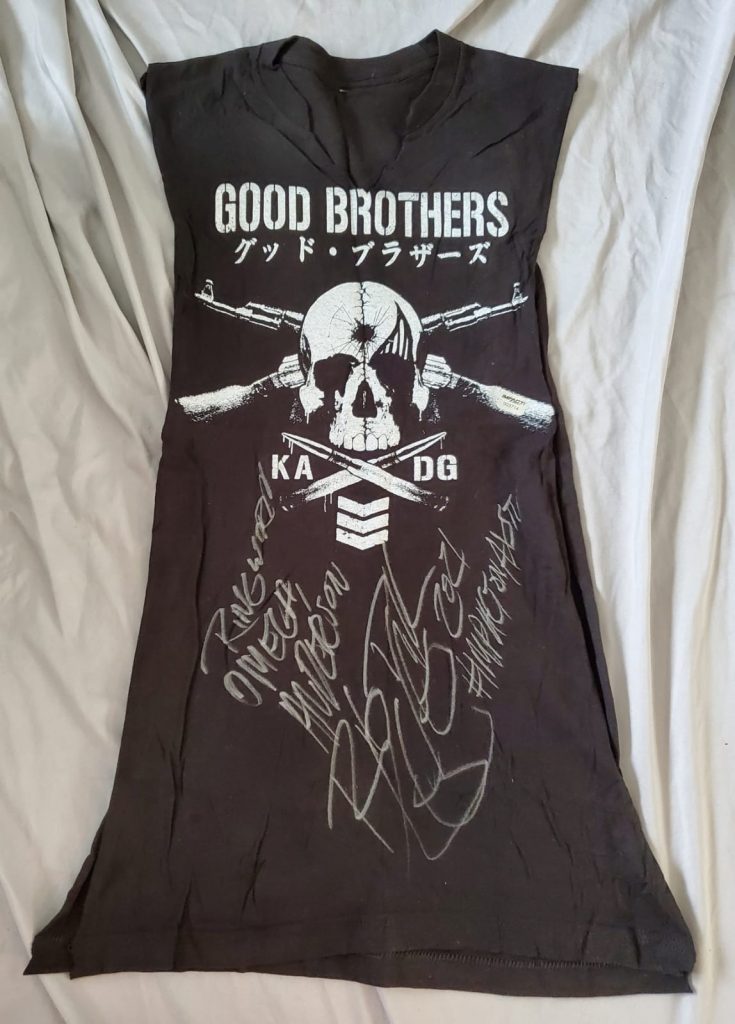 Another cool collectible now available on IMPACT's eBay Store is a match-used & autographed Steel Chair from AXS TV, autographed by SAMI CALLIHAN, who flipped TREY MIGUEL onto the chair, then added multiple inscriptions.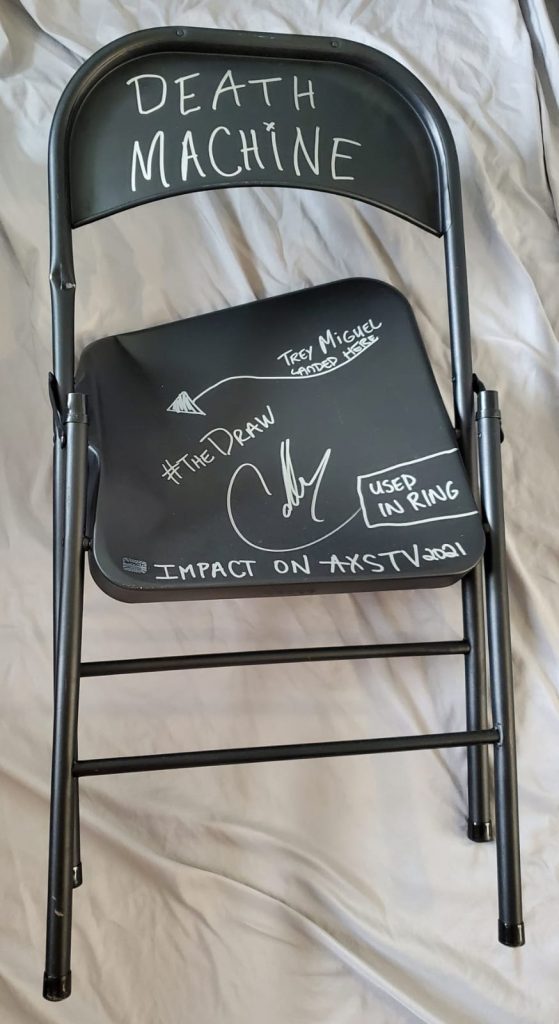 All IMPACT Collectibles on the eBay Store come with the official IMPACT Hologram to verify the items and autographs.
Here is a look at some of the match-used & autographed IMPACT Collectibles now available:
STEEL CHAIR https://ebay.us/iX8LFt
TREY MIGUEL https://ebay.us/jMXLEu 
DOC GALLOWS https://ebay.us/XK1EYo
CHRIS SABIN https://ebay.us/vUwE1z
JOSH ALEXANDER https://ebay.us/WY5tIy
BLACK TAURUS https://ebay.us/USGzOS