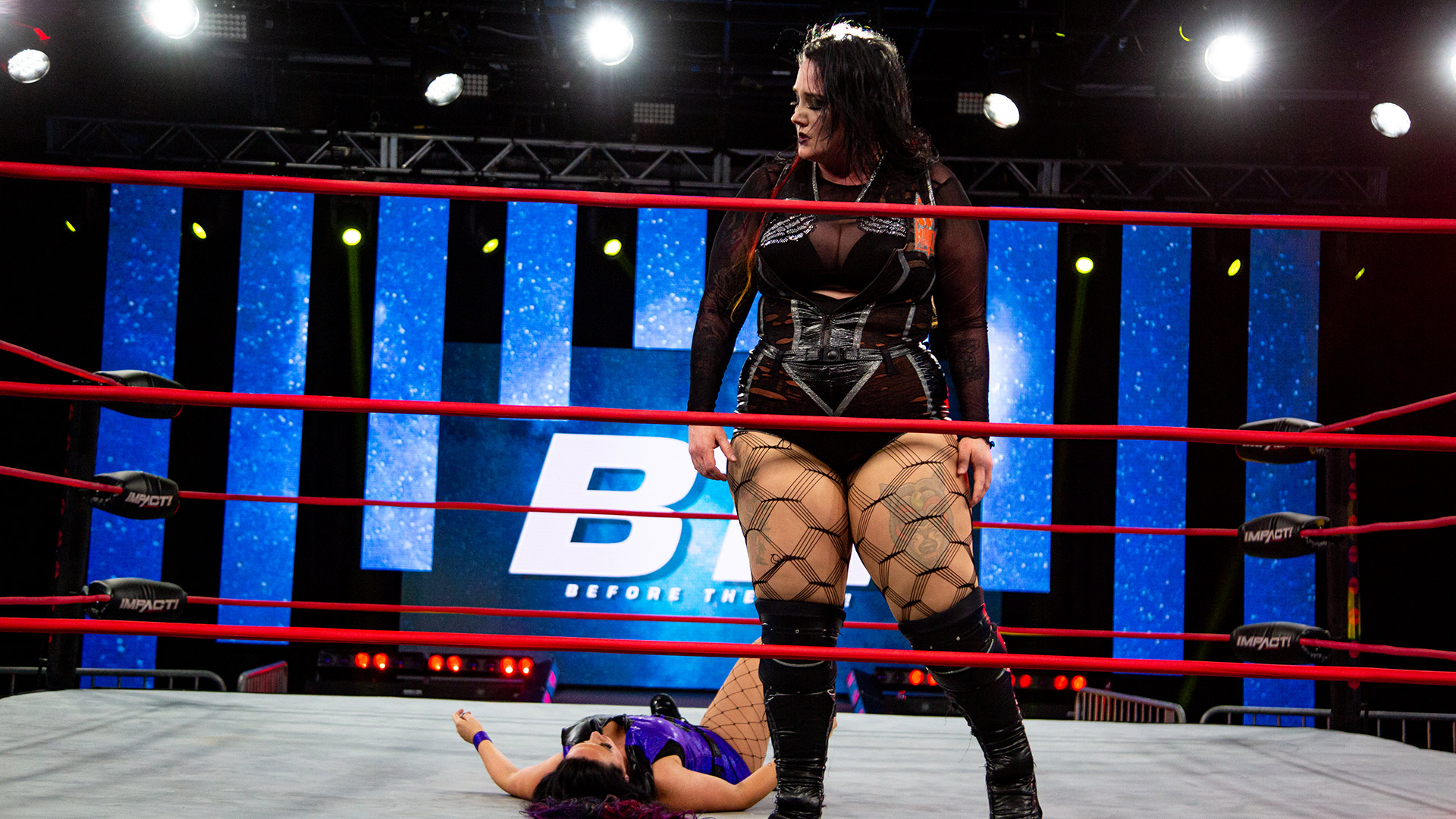 Havok Exacts Her Revenge on BTI
Earlier tonight on Before the IMPACT, former tag team partners Havok and Nevaeh brought a definitive end to their friendship when they squared off in singles action. After weeks of Nevaeh claiming that Havok was the weak link of the team, Nevaeh cost the Kaiju Queen a Knockouts Title opportunity this past Saturday at Hardcore Justice. It didn't take long for the brawl to spill to the outside as this heated rivalry finally reached its boiling point. When the dust had cleared, it was Havok who scored the victory after hitting Nevaeh with a vicious running legdrop!
In another must-see edition of Iceman's Intel, George Iceman revealed that an IMPACT star would debut a new talk show on tonight's episode of IMPACT! on AXS TV. Stay tuned for more!
Don't miss BTI next Thursday at 7/6c on AXS TV for more in-depth previews, exclusive interviews, behind-the-scenes access and an exclusive match just one hour before IMPACT! goes on the air!