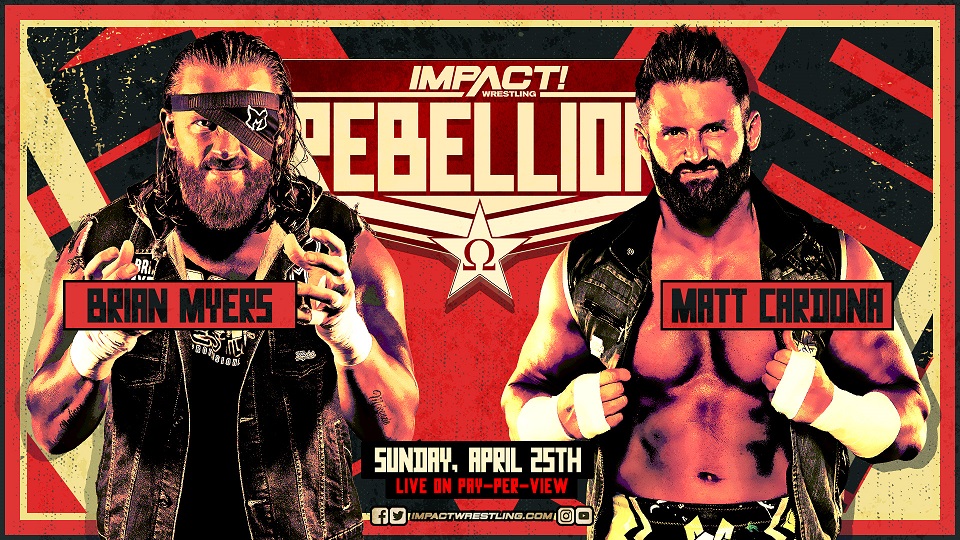 Myers Accepts Cardona's Challenge, X-Division Title 3-Way Official for Rebellion
Two new matches have been announced for Rebellion, LIVE Sunday, April 25th on Pay-Per-View!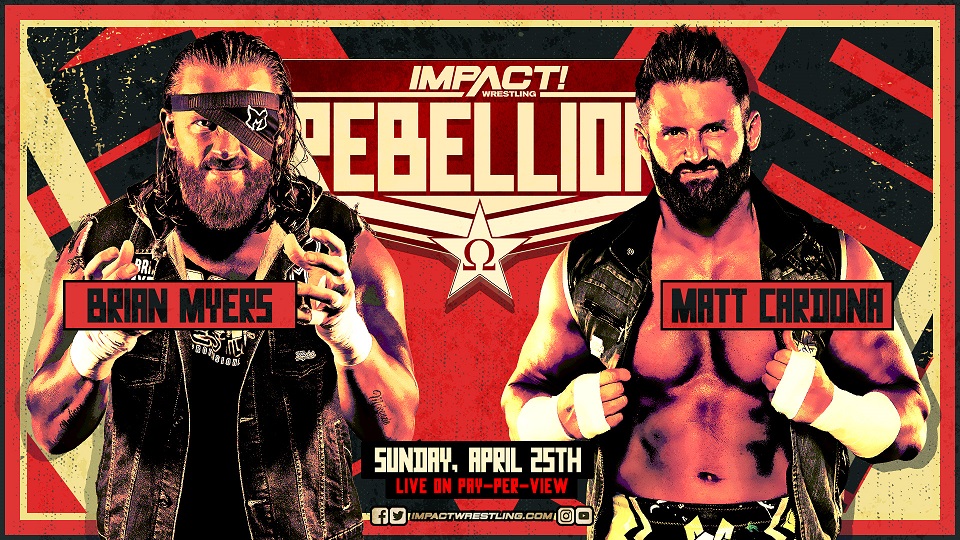 Former best friends and tag team partners will collide when Brian Myers goes one-on-one with Matt Cardona! After Myers accused Cardona of following him to IMPACT Wrestling so that he could steal his spotlight, Cardona was quick to shut down those allegations. Cardona laid out the challenge for a match to settle their differences but Myers turned him down. However, it turns out that Myers was waiting for the opportune time to strike as he brutally attacked Cardona during his match against Jake Something before accepting the challenge for Rebellion!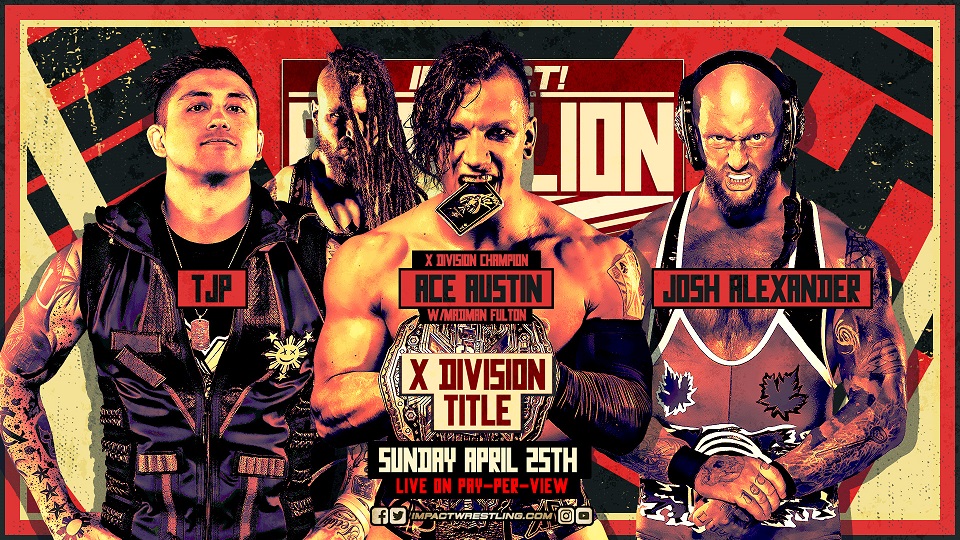 X-Division Champion Ace Austin has his work cut out for him when he defends the title against TJP and Josh Alexander in a huge 3-way match! After several weeks of TJP and Alexander jockeying for position in the stacked X-Division, both competitors have found themselves worthy of a title shot. Who will leave Rebellion with the X-Division Title around their waist when three of the most athletic stars in IMPACT collide in what promises to be a thrilling encounter?
Click here for more on Rebellion!